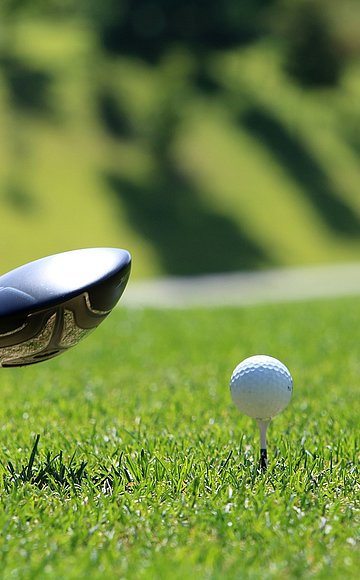 Concentration and… fore!
Golf in the Überetsch region and throughout South Tyrol
The green fairway stretches into the distance, with lush forests on the horizon and imposing peaks soaring into the sky. The course is hilly and festooned with obstacles. And, amid it all – yourself on a golfing holiday in South Tyrol. A unique experience!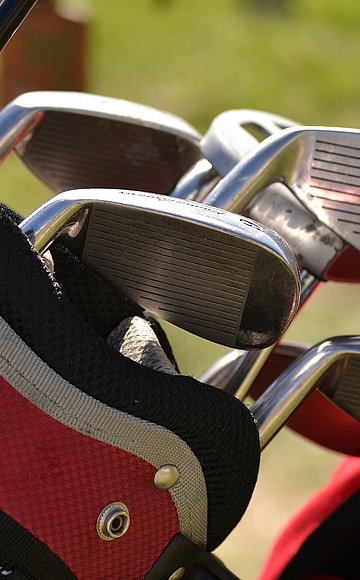 The Golf Club Dolomiti in Sarnonico is just a 30-minute drive from the Hotel Goldener Stern. Located in the Non Valley on the other side of the Mendel Pass, in the province of Trentino, it lies on a green high plateau: surrounded by mountain forests, this 18-hole course is popular with golfing visitors and, as a guest at the Hotel Goldener Stern, you receive a 20% discount on the green fee.
But there are other golf clubs in the (immediate) vicinity of Kaltern: there is the "Blue Monster" in the neighbouring community of Eppan, while the course up at Petersberg in the Eggen Valley offers alpine views. Golfing is also excellent in the town of Lana, near the spa town of Meran and at St. Vigil, where the Schlern massif towers over the greens. South Tyrol's highest golf course is located at over 1,600 metres above sea level in the skiing and hiking area of Carezza, directly under the Rosengarten massif, while beautifully manicured greens can also be found in the Passeier and Badia valleys, the latter against the backdrop of the Dolomites. If you love golf, this is the place to come!