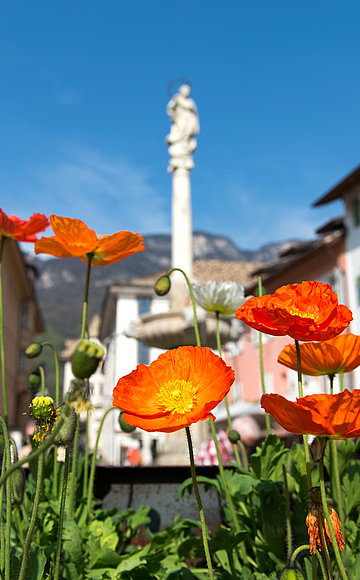 Must-sees and must… shops!
Sightseeing and shopping in South Tyrol's wine village
Why do culture and shopping go so well together, you might ask? Because when strolling through the winding alleyways, you will always come across appealing boutiques! Not just IN Kaltern, but also further afield. We'll be brief, we promise!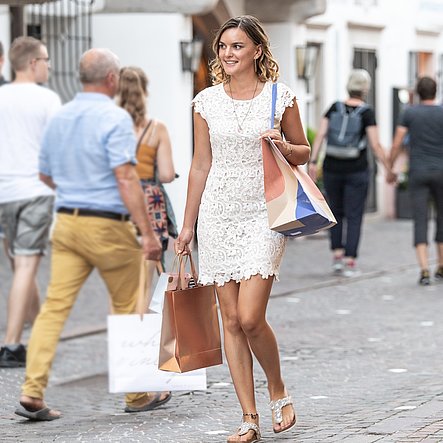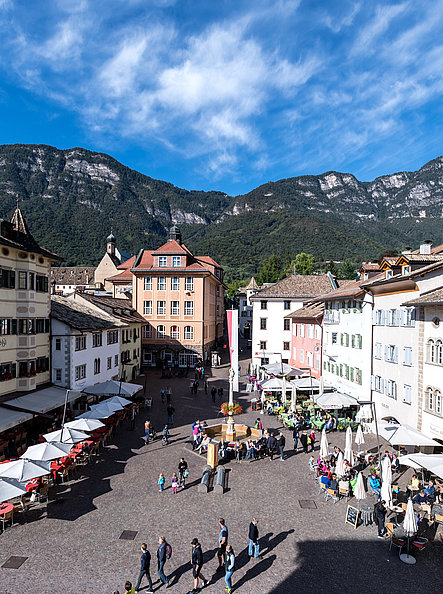 Culturally, Kaltern has plenty to offer: There is a wine museum, a cinema for a Hollywood evening ambience and many a church and chapel, to say nothing of the parish church. The Mendelbahnl funicular railway, known far beyond the village itself, has a 64% gradient and will whisk you 850 metres up to the Mendel Pass in just 12 minutes, making it an absolute cultural must – as is the historic locomotive located near the Kellerei Kaltern winery, a quaint relic of the Überetscher Bahn rail line that carried passengers from 1898 to 1962. The Leuchtenburg castle, built above Lake Kaltern at the beginning of the 13th century, is another must-see. Next, come down to earth and visit the village centre: interesting in both historical and architectural terms, its fashion boutiques, souvenir shops, speciality retailers and wine bars will all tempt you to purchase a little piece of Kaltern to take home with you.
It is also worth taking the bus to Bozen for a visit to the Ötzi Museum and the Museion, or on to Meran and Trauttmansdorff Castle. Both these cities with their historic arcades offer magnificent opportunities for shopping, with a wide range of stores both large and small, local and international!