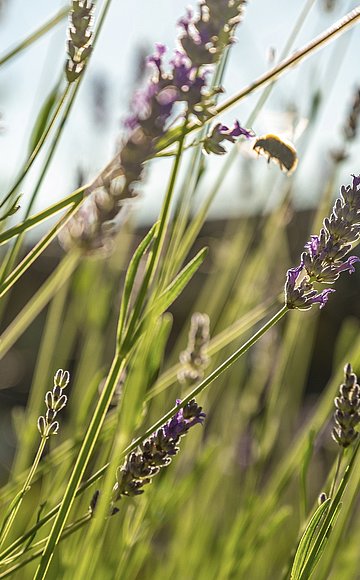 Inclusive services at the Hotel Goldener Stern
The icing on your holiday cake
Fancy a feel-good holiday that mixes urban life with rural charm? The Hotel Goldener Stern in Kaltern can offer just that! Enjoy the attractions of a village nestling amidst the vineyards and mountains of South Tyrol. Our inclusive services let you enjoy them to the full:
We serve a glass of sparkling wine with breakfast every Sunday.
A sumptuous breakfast buffet awaits you every day.
You can use our wellness area (including sauna and jacuzzi) free of charge every day between 2 pm and 7 pm.
The outdoor pool with its lush green sunbathing lawn is open daily from 7.00 am to 8.00 pm.
Our lounge, library and wine cellar are always open from 7.00 am to 11.00 pm.
Bathrobes are available at the reception.
We broadcast TV events such as the World Cup on a screen for you to view in a friendly atmosphere.
You can park your car in our secure car park; we charge €10 a day for the use of our underground car park.
Our terrace with its Mediterranean ambience is the ideal place to sit and relax.
Free Wi-Fi is available throughout the entire building.
For stays of seven days or more guests receive the Mobilcard Kaltern, offering free use of all public transport in South Tyrol and numerous reductions on admission charges and offers.
Reduced admission to Lake Kaltern's bathing beaches and its "Gretl am See" lido on your first visit.
Guests receive a one-time 10% discount on meals taken in the "Goldener Stern" restaurant, located on the premises.
Guests of the Goldener Stern receive a 20% discount on green fees at golfing venues as the Sarnonico course.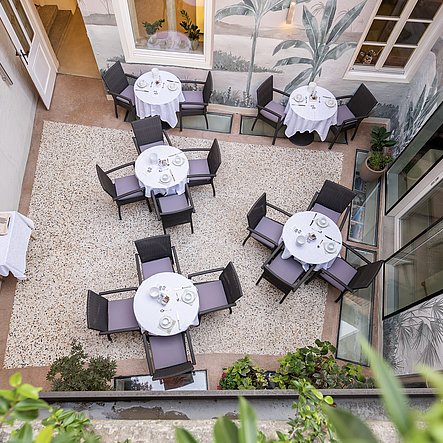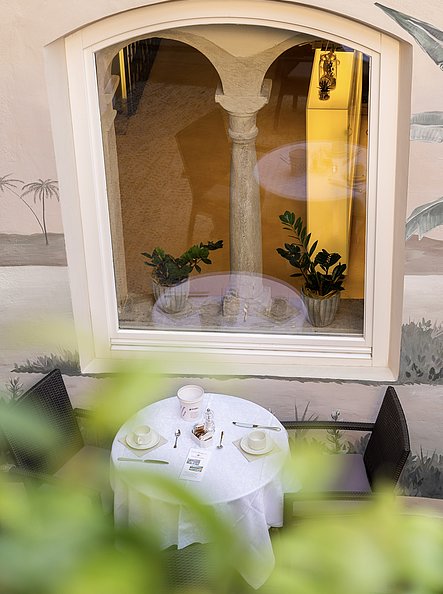 Useful information
Our prices are per person per day and include breakfast.
A local tax of €1.60 per person per day is applicable to guests over 14 years old.
You can pay in cash or by EC card, Visa or Mastercard.
Dogs are very welcome: there is a surcharge of €10 per day.
We make an extra charge of 10% for stays of less than two days.
A surcharge of €20 per day is made for the single use of double rooms.
Groups can in addition book half board at a charge of €20 per person per day.
The high season rate will apply to public holidays.
Your room will be ready for you from 2 pm on the day of your arrival.
We ask you to vacate your room by 11 am on your day of departure.
We will charge 20% of the room rate if you wish to keep the room until 2 pm.
We will charge 50% of the room rate If you wish to stay longer than 2 pm.
We will charge 30% of the room rate if you cancel your booked holiday two weeks before arrival; we will charge 50% if you cancel one week before arrival.
Cancellations due to corona are accepted upon confirmation free of charge.
Rates for children and reductions
From 0-3 years your child can stay free of charge.
From 3-6 years there is 50% discount if s/he stays in the room with parents.
From 6-12 years there is a 30% discount if s/he stays in the room with parents.