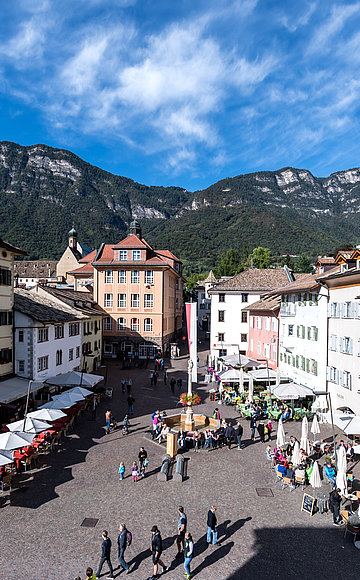 A village packed with (hi)stories
Kaltern – historic, lively, charming.
South Tyrol's wine village par excellence
Welcome to Kaltern on the South Tyrolean Wine Route
It is noon in Kaltern and there are plenty of people in the streets and alleyways. Some are enjoying an ice cream, others sit in a café, sipping a glass of white wine, while yet others are buying vegetables at the farmers' market or leaving a fashion boutique, laden with bags. The fountain splashes on the market square while the church bells chime noon in the background. Kaltern pulsates and shines, Kaltern is... alive: a genuine picture-postcard wine village.

Four districts, three hamlets and Lake Kaltern itself make up the market town of Kaltern on the South Tyrolean Wine Route. Here, hiking enthusiasts, keen cyclists and swimmers large and small can find places that they will want to visit again and again. There are even a climbing wall and tennis courts in this village of some 10,000 people! Winery, cinema, wine museum: there is also plenty for those who love culture and fine wines to see and experience. So, whether your holiday plans involve village life or the tranquillity of the natural world of the Überetsch region... the choice is yours. Because the Hotel Goldener Stern is perfectly located right in the midst of it all!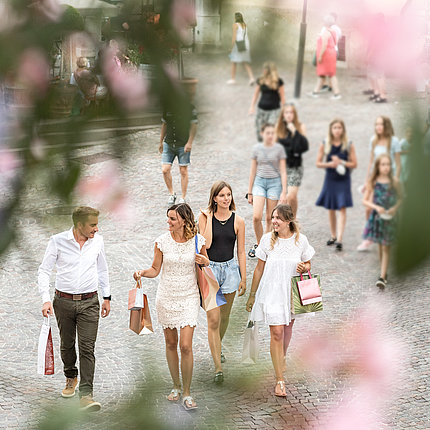 The surroundings. The atmosphere. The holiday between hustle and bustle and green tranquillity.
What makes us so special? This.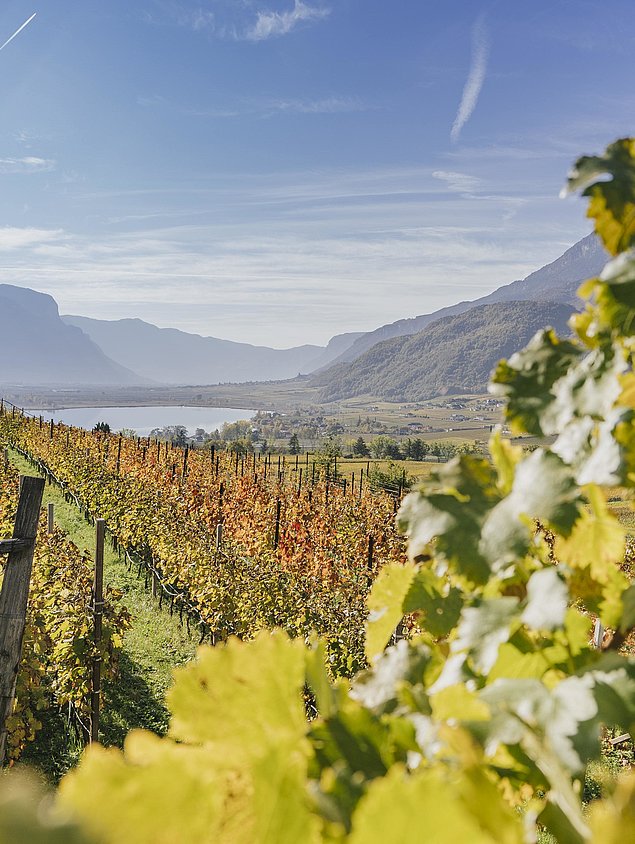 01
Kaltern and its surroundings
Culture – including viticulture – and a lush green landscape. Come and discover Kaltern, on foot, with your palate – always just the way you like it.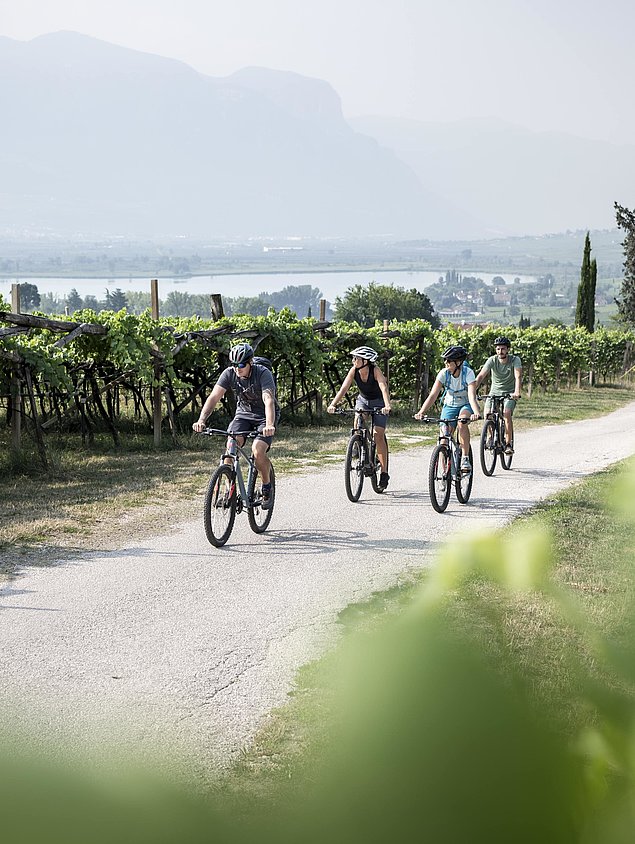 02
Active leisure time
Because Kaltern also has plenty to offer when it comes to the great outdoors! Swim in the lakes, explore the vineyards, pedal along the cycle paths. Let's go!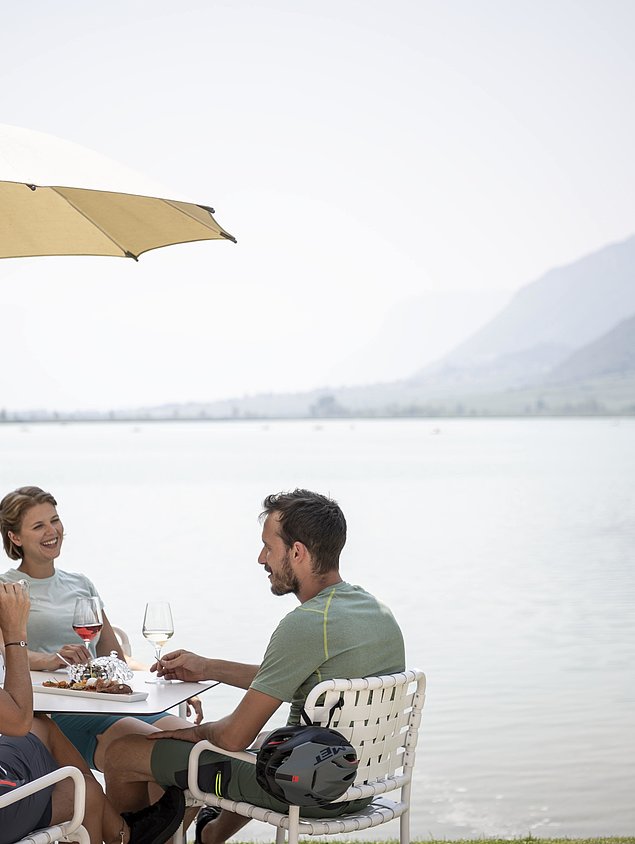 03
Enjoy your holiday to the full
The wine and the Alpine-Mediterranean cuisine mean that eating and drinking are practically a philosophy in Kaltern. Enjoy it to the full!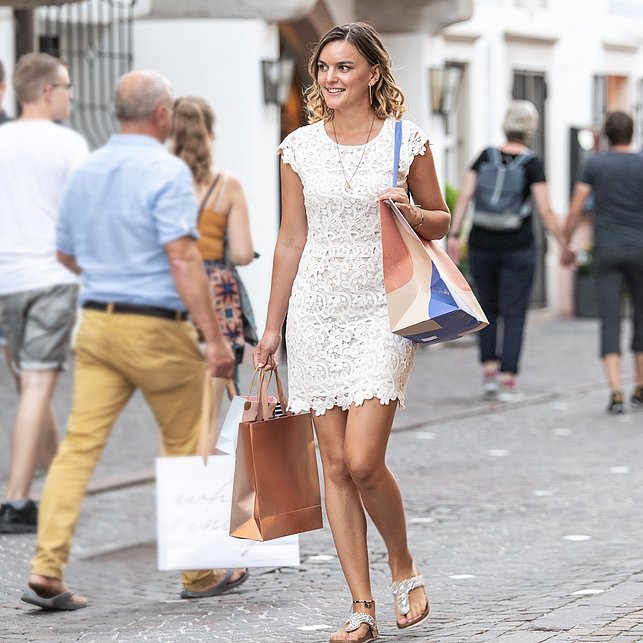 "Kaltern buzzes with adventure. The heart of the village boasts bars, restaurants and shops, while you can start hikes and bike tours directly from the centre. It offers a mixture of relaxation and excitement – perfect for a break from the everyday!"
Sweet dreams!
Our rooms are where your holiday begins.