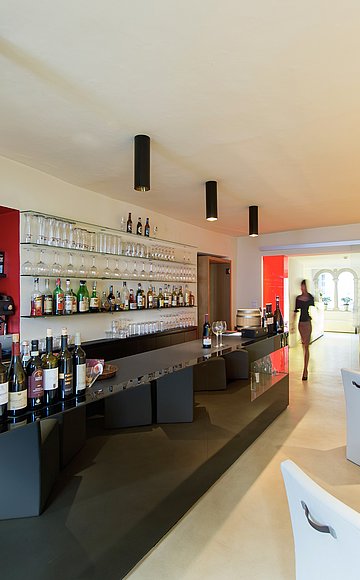 Cheers, zum Wohl, cin-cin!
The hotel bar at the Goldener Stern in Kaltern
Here's to the holidays! A good break is reason enough to celebrate, wouldn't you say? After all, you can sleep in as long as you like the following morning. Sampling the wines of Kaltern is the thing to do here, and the best way to do it is in our hotel: the hotel bar at the Goldener Stern is open daily from 7.30 am to 11 pm.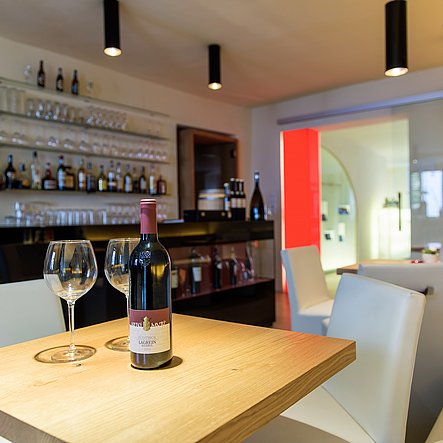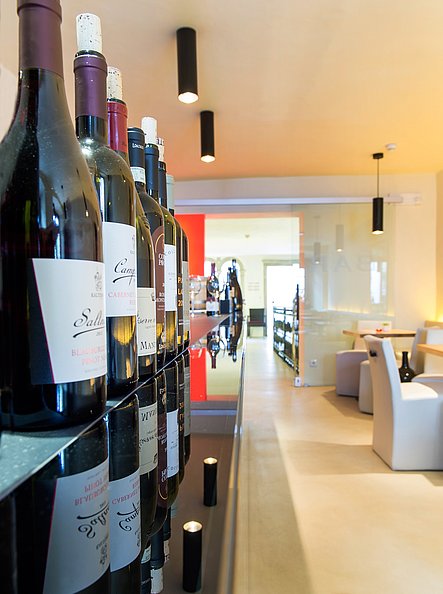 Here's to your holiday!
An espresso in the morning while you wait for the rest of the crew and look through the morning papers to keep up to date. Or meet up here with friends in the evening before heading off to dinner in the village. And, afterwards, a nightcap before bedtime is of course a must on holiday! :-) Experience tells us that the best conversations are always to be had late at night, in the best company. So let's drink to that – cheers!