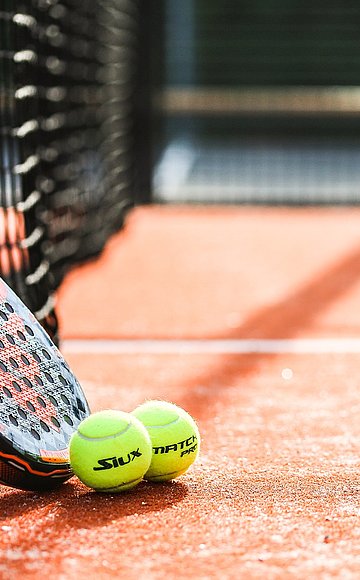 It's a match!
Tennis in Kaltern on the Wine Route
Red clay under your feet, the sun on your face, the forest as a backdrop – and, facing you, your opponent. The racket is in your hands – and so is the match! When it comes to tennis, guests at the Hotel Goldener Stern can holiday among like-minded enthusiasts.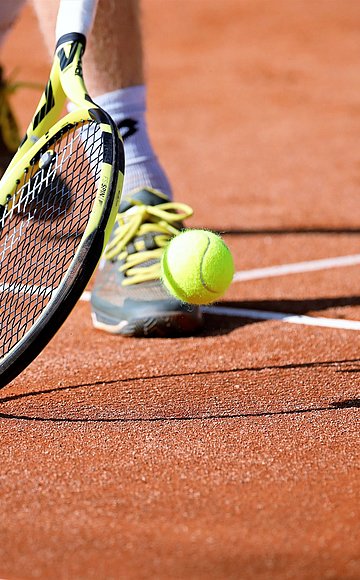 Kaltern Tennis Club in beautiful Altenburg has five clay courts, a hard court and a covered hard court – as well as a tennis wall. It is a mini El Dorado for tennis fans! Not to mention those who would like to become one, as the club's own tennis school will help your game – set – and match. ;-)
ATP pro Andreas Seppi began here at the Kaltern Tennis Club. What's more, guests receive a discount of x% on admission for the duration of their stay. So why not start the day with a game or two? Or come back to the court in the evening to let off steam after a day spent swimming. Holidays are for having fun!