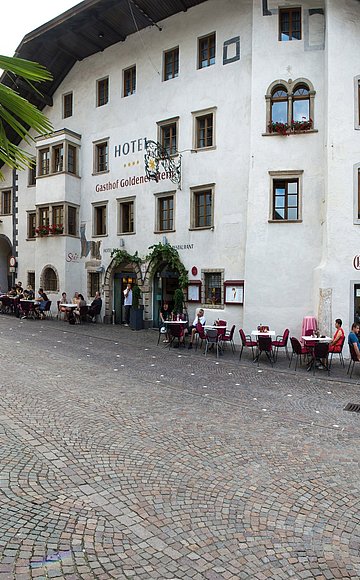 A historic house
The (family) history of the Hotel Goldener Stern
The "Stern" ("Star") was first mentioned in writing in 1746, but its history probably goes back several centuries earlier, as indicated by the ancient frescoes on the building's main façade. It is certain, however, that there has always been an inn here, originally called the "Sternwirt", which changed hands several times until in 1953 it passed to Heinrich von Stefenelli, whose family still owns it today.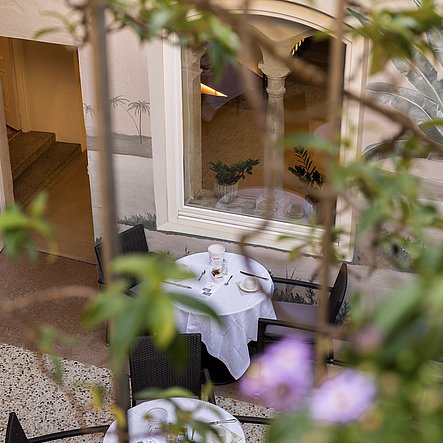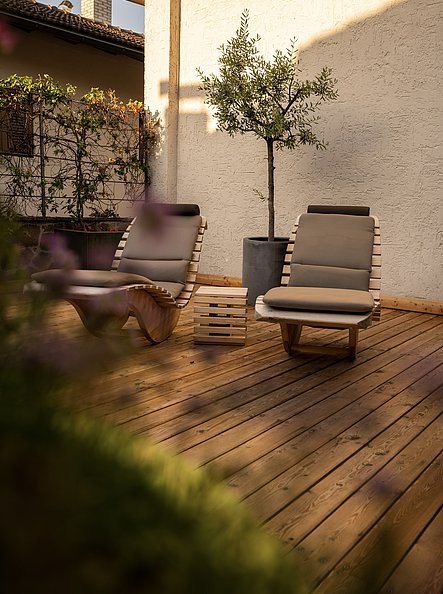 Over the years, the Hotel Goldener Stern has been repeatedly rebuilt and expanded. While in 1922 there were just 12 beds in 6 rooms, there are today 31 rooms containing 62 beds. The last major overhaul took place in 2008: the premises were thoroughly renovated, all while retaining the characteristic charm of this historic establishment. The wellness area with its outdoor pool, the car park and the underground garage were also added in 2008. This was all complemented by an improvement in quality and a new orientation.
The year 2018 saw Katharina von Stefenelli, her husband Philipp and their three children Matthias, Lukas and Miriam take over the hotel, which was again somewhat renovated and expanded in the winter of 2021-22, since when exclusive rooms with a roof terrace have been a feature of the accommodation options at the Hotel Goldener Stern.
It is therefore no wonder that hospitality is in the blood of the von Stefenelli family! Katharina and her family run their hotel with passion and joy, making it their mission to offer exciting city breaks, right here in the wine village. The magic of this historic building in the centre is just the icing on the holiday cake!