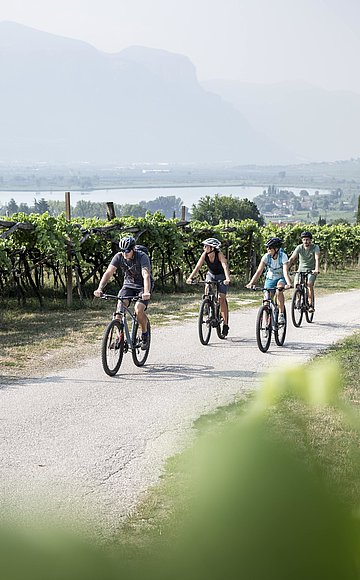 Kaltern gets you moving!
South Tyrol's south – a hive of activity
Adventures in the great outdoors
Explore Kaltern's meadows, forests and fields
Exercise is good for you! Whether on foot, by bike, in the water, in the yoga room, with a tennis racket or a golf club: South Tyrol and Kaltern are wonderful places to get active – including straight from the Goldener Stern. Whether you are a hiking fan or biking enthusiast, whether you prefer swimming, practising yoga or playing on a tennis court or golf course, a wide range of activities awaits you in and around Kaltern! There are practically no limits to the possible adventures, whether for adrenalin junkies or the more leisurely inclined!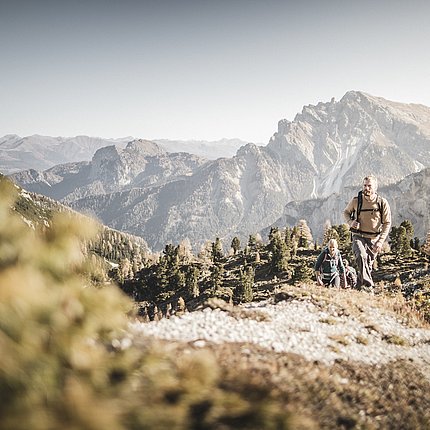 Kaltern's wide range of activities
Hiking, biking, swimming, tennis, golf and much more besides!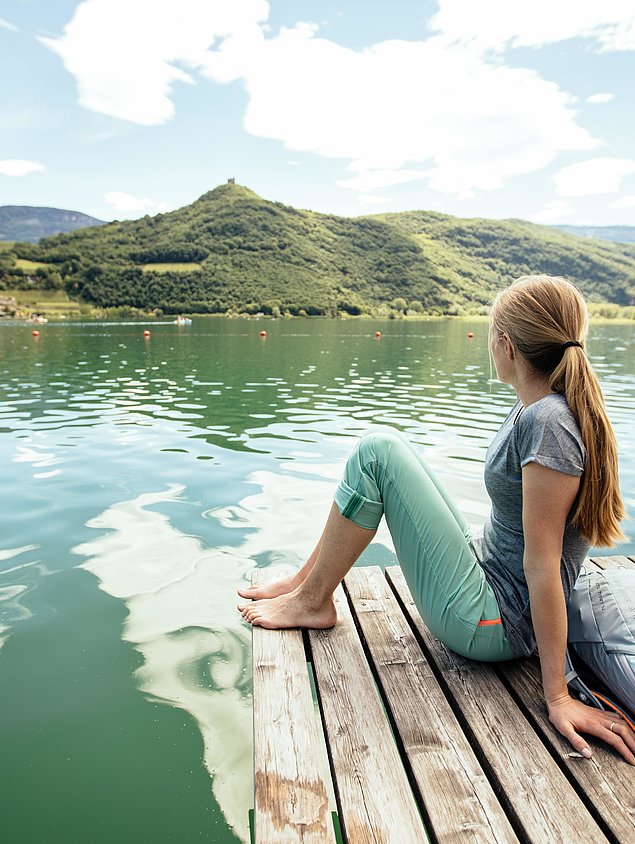 01
The warmest lake in the Alps
Welcome to Lake Kaltern! You can enjoy simply jumping in, or pedal boating, or surfing, or stand-up paddling – in short, all-round fun.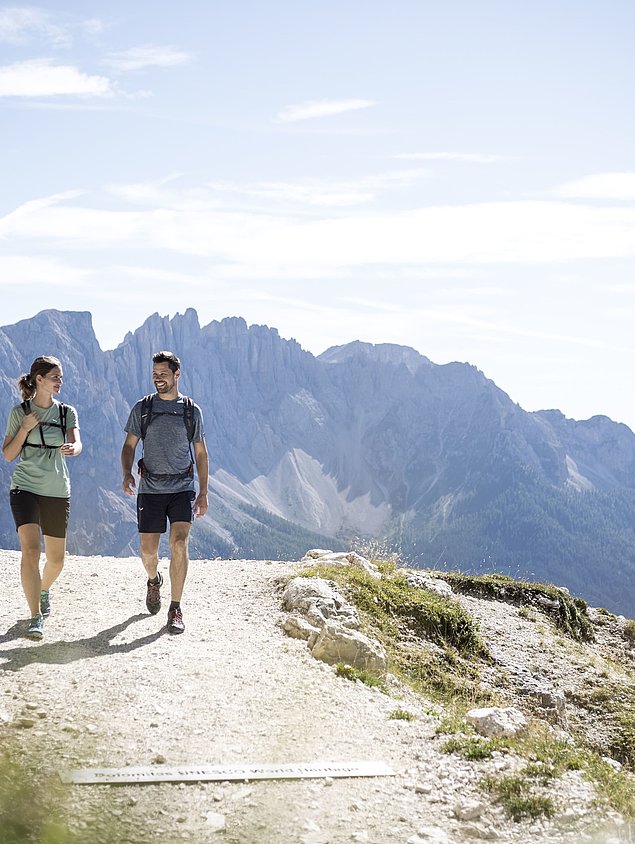 02
Take a hike!
There is a vast range of hiking options, all year round – whether conquering mountain peaks or rambling through the orchards.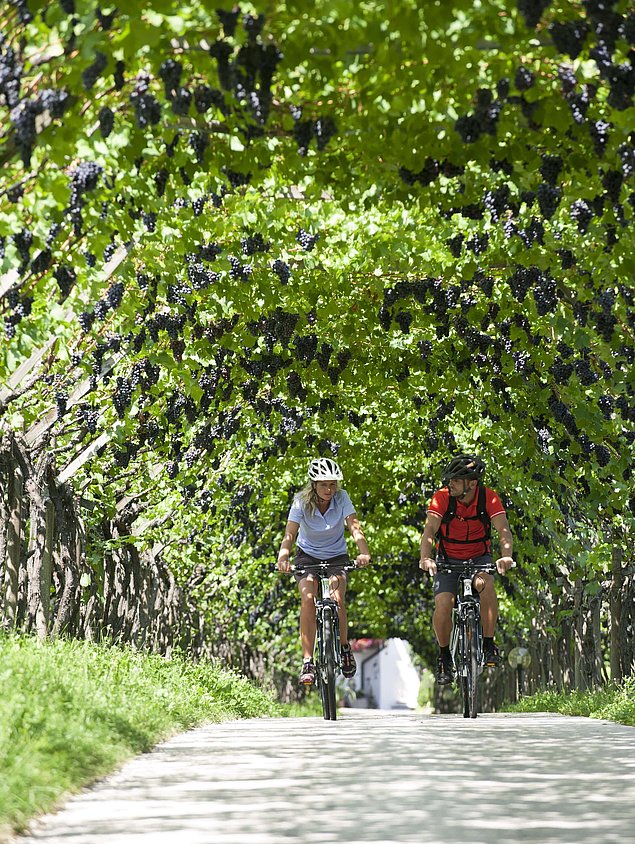 03
Passes and trails
If you prefer to explore your surroundings by bike, Kaltern is just the place. There are passes, trails, forest paths and much more, all just waiting to be explored!
"The beauty of South Tyrol's south is that it's possible to practise every type of exercise, from leisurely strolls to challenging passes for racing cyclists. There is truly something for everyone here!"
Sweet dreams!
Our rooms are where your holiday begins.