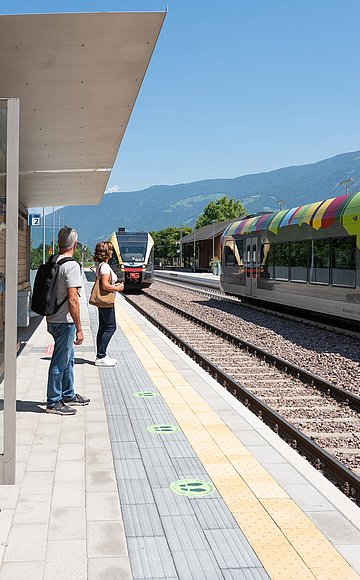 Transport of delight…
Car(e)free through South Tyrol
If you want to travel through northern Italy and really see the countryside of South Tyrol... you can get around by bus or by train. Kaltern offers a wonderfully practical public transport network to all of the major localities and attractions. Here's how!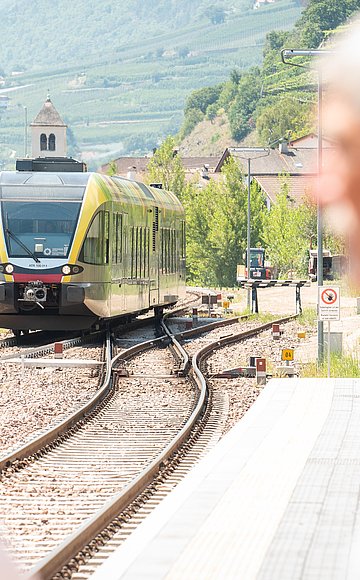 By bus and train from Kaltern, everywhere is within easy reach: to the north there are the regional capital Bozen and the spa town of Meran; to the south is Lake Kaltern and the wine village of Tramin, with the villages of Kurtatsch, Margreid and Neumarkt a little more distant. Further afield are the towns of Brixen, Bruneck and Sterzing. The village's main bus stop is located just a three-minute walk from the Hotel Goldener Stern, with buses running every half hour into Bozen and to the heart of South Tyrol's mobility offer! The local Citybuses, on the other hand, stop right in front of the hotel and can take you to various points in Kaltern.
What's more, as a guest of the Hotel Goldener Stern, you will receive the Mobilcard Kaltern free of charge when staying four days or more!